The Miraculous Potential of Hemp
Hemp is 100% biodegradable, recyclable and reusable. Industrial hemp is the #1 CO2 absorbing crop in the world, capable of absorbing up to 2x more carbon than a typical forest. The production of industrial hemp is carbon negative and it is highly versatile as it can be grown in a variety of climates and soil conditions and does not take years to grow.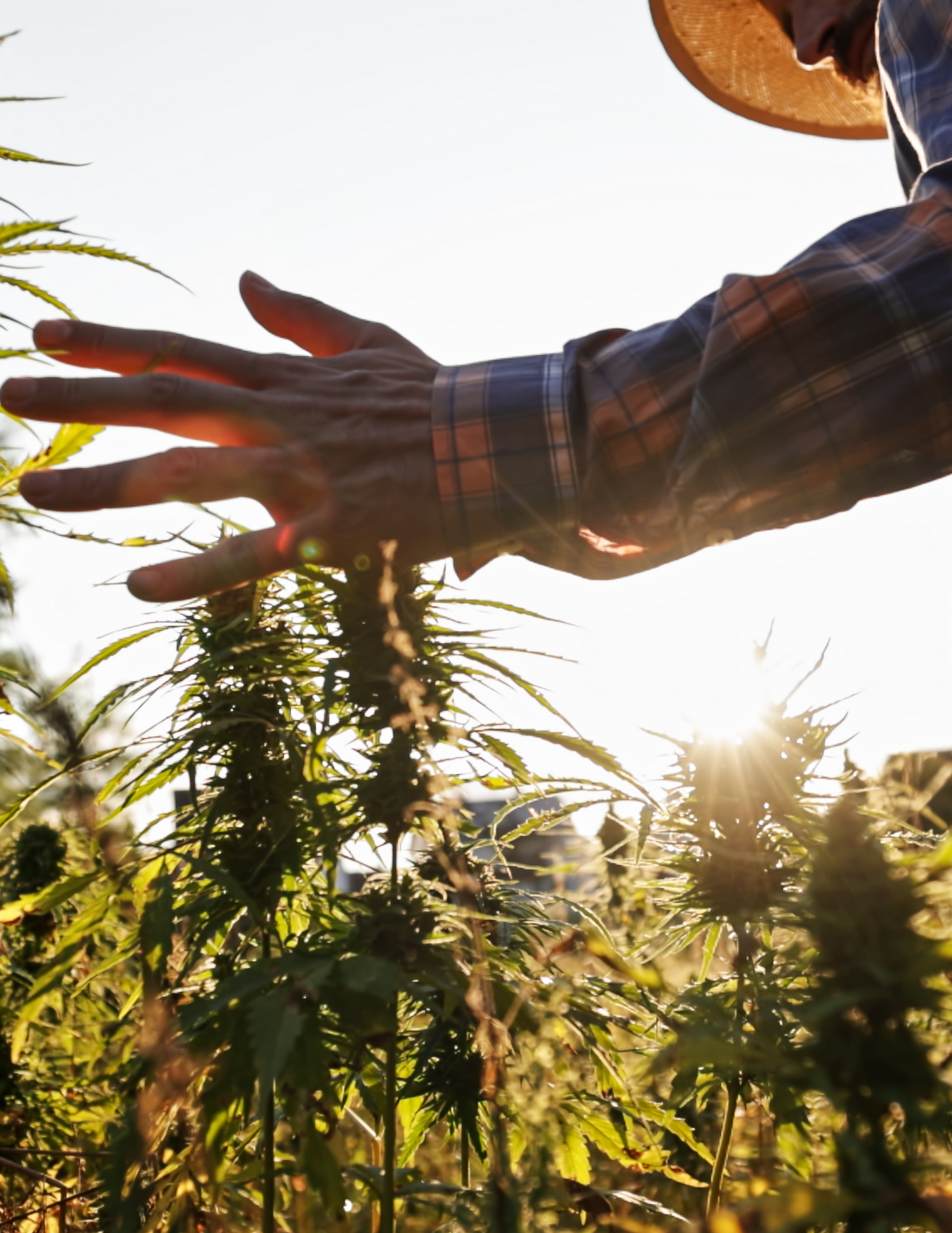 Collaborating for a Sustainable Future
WE CONTRACT FARMERS TO GROW INDUSTRIAL HEMP & JOIN OUR CARBON CREDIT PROGRAM. WE THEN OBTAIN THE BIOMASS AND CONVERT IT TO ENVIRONMENTALLY SUSTAINABLE HEMP PRODUCTS FOR B2B & B2C CUSTOMERS. WE SIMULTANEOUSLY MEASURE, REPORT, VERIFY, & SELL CARBON REMOVAL CREDITS TO GLOBAL COMPANIES THAT NEED TO OFFSET THEIR EMISSIONS.
Learn More About Hemp Sustainability
SCIENCE BASED CARBON REMOVAL CREDITS DERIVED FROM PRECISION QUANTIFICATION METHODOLOGY
Ground Truth:

Ground truth data is collected to enable accurate models for remote measurement at scale and to collect a sparse array of crop samples for verification at the end of each growing cycle.

Sentinel-2 Satellite Data:

We can detect cover crops from satellite, enabling stakeholders to monitor and verify the prevalence of cover crops over large areas.

Flux Towers:

We use data from the global flux tower network to measure the flux of C02 between the surface of fields and the atmosphere.

Crop Rotation:

Applying our crop type models to analyze geospatial and temporal trends enables us to identify crop rotations and diversity. This allows users to monitor management practices at scale, as a component of sustainable agriculture verification or supply chain vision

Field & Boundary Detection:

We focus on what is relevant: detecting areas where crops grow. Field boundaries are the geometric borders or cropped areas, which are not necessarily exact cadastral reference locations.

C02 Calculation:

To avoid extensive and expensive crop sampling, C02 absorption of hemp crops is measured via satellite data, at scale, with the use of AI and innovative machine learning approaches. The subsequent generation and sale of carbon credits for the voluntary carbon market (VCM) is a prime example of a regenerative agricultural incentive system.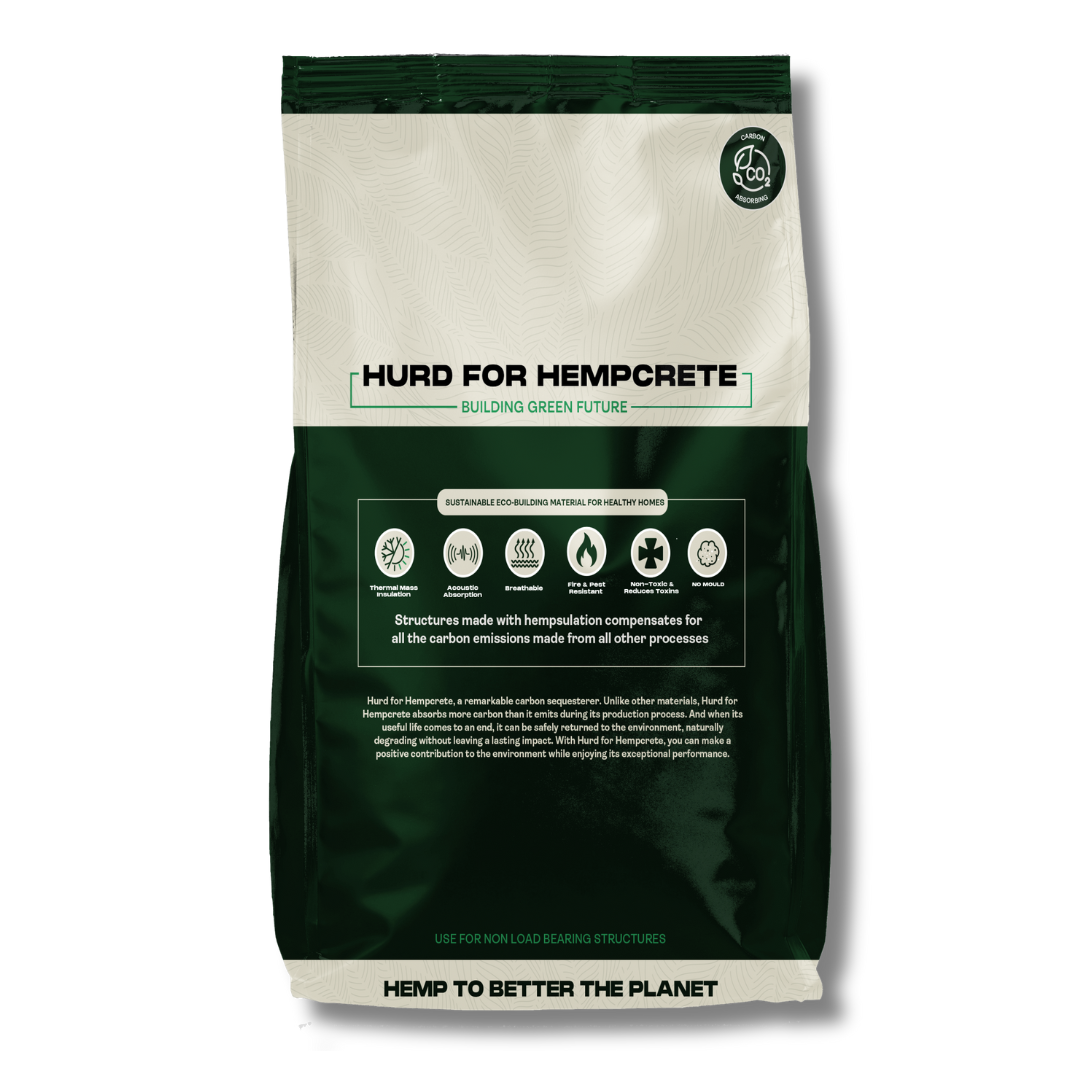 New Market on Horizon - Hempsulation
U.S RESIDENTIAL BUILDING CODE CHANGE TO TAKE EFFECT IN 2024 ALLOWS HEMP-LIME (HEMPCRETE) FOR ONE AND TWO-FAMILY DWELLINGS AND TOWNHOUSES IN 49 OF 50 U.S. STATES.
Plant expansion underway to increase production capacity from 10,000 to 40,000 acres per year.
Our premium hurd, produced by the state-of-the-art HempTrain™ Advanced Processing Plant, is ideal for Hurd or Hempcrete construction applications and the company intends to focus on this product as part of its 2024/2025 expansion plans.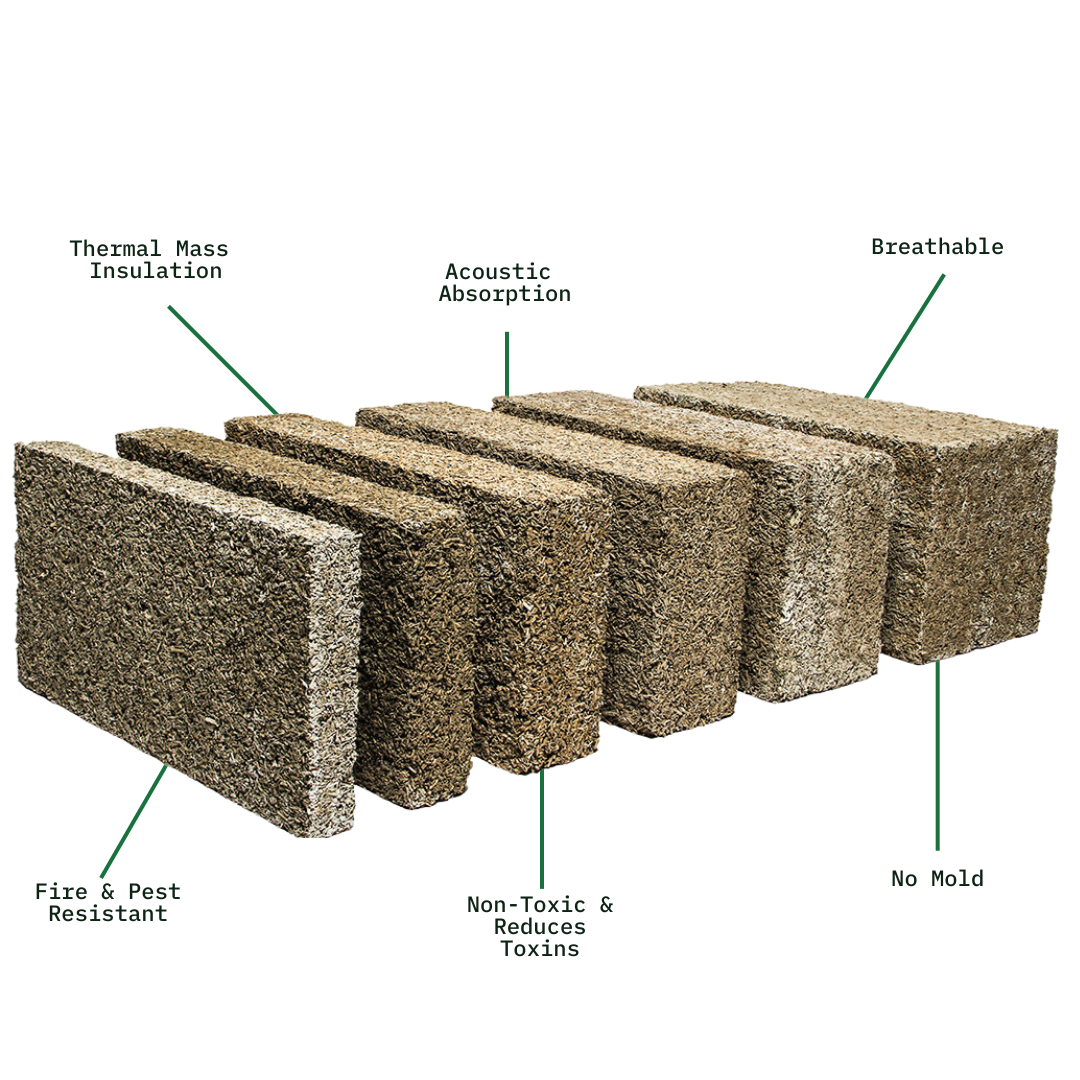 Why you should be building your House with hemp?
Hurd for Hempcrete is considered a carbon sequester, meaning that it absorbs more carbon than it emits in its production and, at the end of its useful life, it can be returned to the environment, degrading naturally.
Based on the average Canadian home of 1366 sq ft, Hurd for Hempcrete could sequester up to 10.5 tonnes of CO2 per year. This is equivalent to the below:
2.3 gasoline-powered passenger vehicles driven for one year 0r 41992 km per car per year 

1,183 gallons of Gasoline consumed

1,278,707 number of smart phones charged

398  incandescent lamps switched to LEDs

2  homes' electricity use for one year 

174 tree seedlings grown for 10 years